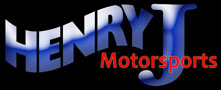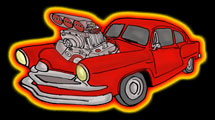 Copyright 2014 The Sandman Motorsports
All graphics, design, and illustrations within this website are produced by
Status Mark Creative
and may not be reproduced in part or in whole without the expressed written permission of Status Mark or Sandman Motorsports. All rights reserved.


Henry J Motorsports
Carl (The Sandman) Bilski 4274 Marks Road
Medina, OH 44256
(216) 780-1309
Call or email anytime!
Email The Sandman
*NEW* Rat Rods
*NEW* 5 Engine Tractor
Honoring All Veterans
The Motivator
Latest News
Links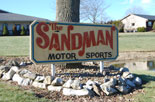 Call (216) 780-1309 to make an appointment and visit Sandman Motorsports.
Youth Education Through Motorsports and The Motivator (Con't)
We give the kids a tour through our entire shop, and we show them all the vehicles that are on display. We share our Veteran's Corner with them, and I share my personal outlook on life and the struggles I've gone through to give them information that can help them miss some of those problems in their own lives. During these two to three hour tours, we show them first-hand what goes on, not only at competition level, but at our hot rod and restoration levels, as well. We share the fact that we can build things in-house that normally you'd have to buy from someone else, and we let them see first-hand what goes on in a shop that builds these unique vehicles.

One of our goals is to make sure kids in all fields have some good, basic knowledge. They all know how to get dressed and feed themselves, but when it comes to other areas, they still need to be enlightened as to what goes on there. We received little one paragraph thank-you letters from these kids, and we're really thrilled by the response. Many of them tell us that they never knew you could take a solid piece of aluminum, build something from it, and make it functional. The last group that came for a tour was a computer design class, and a lot of them weren't even sure which end the engine was in, but they left here understanding that there are people who create and build these things, and they've had the opportunity to touch base with an area of life that they might not normally ever see.

They gain an understanding of what really goes on in life, and hopefully begin to look at things from a better perspective while gaining a new found appreciation of how important school is. They can then adapt this knowledge to their own lives, knowing that as they go off in their own direction in the world, all of these things they learn in school will be a tremendous benefit to them.

Teachers can call us at Sandman Motorsports and make an appointment to have their class of 14 to 18 year old students brought in for a tour of our facilities. We try to keeps the groups in the 12 to 28 person range in size to enable everyone to fully experience the things we do here.

Being a non-profit organization, we look to some of the bigger companies for financial help so we can roll out this program on a larger scale. The cost to us here in time, effort, and having people here to support the program is rather expensive. We've been doing it on our own, but it is very costly. With some corporate help, we can now open the program even larger, hopefully, bringing in students that have a real genuine interest in this field to have some actual hands-on experience.
CONTINUED...

~Manufacturing the all new fiberglass bodied 1952 Henry J's!~